Welcome to Bridgewater Township
Welcome to Bridgewater Township's guide to government services and community information. The information provided on this website is intended to be a guide to residents, as well as businesses and visitors, as they interact with the various local government agencies within our Township.
Please check our news and announcements section for regular updates and meeting notices. Feel free to contact elected officials and Township departments for additional information by clicking on the email listed under the heading.

COVID-19 (CORONAVIRUS) INFORMATION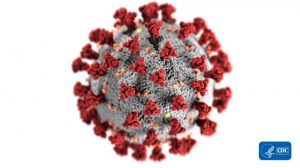 Daily Update:
Today, April 7, 2020, there are 12 new confirmed cases of COVID-19 in Bridgewater Township.  There are now 110 confirmed cases in Bridgewater Township and 9 confirmed, COVID-19 related deaths to date.
*This information is current as of 9:15AM
Important Notices to Residents:
Attention Residents: Mayor Moench has issued an emergency declaration for Bridgewater Township.  Please click here to see the full text.
Please be advised that the Bridgewater Township Municipal Complex is closed to the public. If you have business with the Township, please reach out via phone or email as staff will still be working. 
The Bridgewater Senior Center is closed until further notice.  
Bridgewater Recreational activities are postponed until further notice 
Municipal Court is cancelled until further notice 
Somerset County has closed all of their library branches including the Bridgewater Library until further notice
Businesses Open In Bridgewater
In a effort to help small businesses that are struggling through this COVID-19 crisis, Bridgewater Township is aggregating information on businesses that are still open so that residents can patronize these institutions during this difficult time.  Please see the link below.
*Please note that the business listed here are those who responded to Bridgewater Townships online form.  If you are a small business owner and are still open, please click below and fill out the online form. We will aggregate the responses and post them on a daily basis.
Contact Information:
State of New Jersey: Dial: 211 or 1-800-962-1253/Text: NJCOVID to 898-211 or Text: your zip code to 898-211 for live text assistance
Somerset County: Dial: 908-231-7111 to listen to daily updates about the status of the coronavirus in Somerset County or Email: Coronavirus@co.somerset.nj.us
Bridgewater Township: Dial: 908-429-8444 or Email: Coronavirus@BridgewaterNJ.gov for Bridgewater specific questions
Visit https://NJ.gov/health or https://cdc.gov
---
      Latest News


Read More Events »