Welcome to Bridgewater Township
Welcome to Bridgewater Township's guide to government services and community information. The information provided on this website is intended to be a guide to residents, as well as businesses and visitors, as they interact with the various local government agencies within our Township.
Please check our news and announcements section for regular updates and meeting notices. Feel free to contact elected officials and Township departments for additional information by clicking on the email listed under the heading.

COVID-19 (CORONAVIRUS) INFORMATION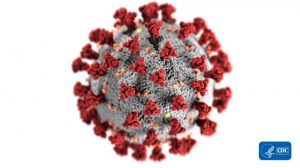 Daily Update:
Today, July 2, 2020, there is 6 new confirmed cases of COVID-19 in Bridgewater Township.  There are now 484 confirmed cases in Bridgewater.  The reduction of cases is due to a cleaning of data and the proper reassignment of cases.  Of those confirmed to have COVID-19, 57.3% are confirmed to be female, and 42.5% are confirmed to be male. Data on the remainder is not available.
Total Deaths: 64
Deaths Under Age 50: 2
Deaths Aged 51-65: 5
Deaths Aged 66-80: 15
Deaths Aged 81+: 42
The overall age range for those 64 individuals is 40 to 105 years of age. 
According to our most recent information (6/22/20), 276 Bridgewater residents are "self-reported recoveries." 
While it is highly likely that the amount of actually recovered persons in Bridgewater is significantly higher than this figure, this number represents the cohort of residents with whom our public health team has recently been able to make contact, and who are confirmed to be reporting their own recovery. Though our public health officials continue to follow-up with each case over time, they cannot constantly be in contact with every patient in Bridgewater.  Thus, this figure will be updated on a weekly basis.  We expect for the next update to occur on July 6, 2020.
*This information is current as of  12:00PM Please also be aware that Somerset County reported totals may differ slightly because of reporting times and other variations.
Important Notices to Residents:
As of Tuesday, May 26, 2020, Bridgewater Township welcomed back most of our dedicated Township employees to the municipal complex.  Township employees are no longer tele-commuting with a few exceptions and, as always, are available to answer your phone calls and email.   We feel confident that we are able to provide a safe work environment where our employees will feel safe.

Additionally, starting next week, Monday, June 15, 2020, some departments will be allowing members of the public into the building from 9AM to 5PM, Monday – Friday.  Please click here for additional details. 
Attention Resident: A joint testing site between Somerset and Hunterdon Counties has been set up.  The site is no longer requiring prescriptions. Please click here for more information.
Attention Residents: Mayor Moench has issued an emergency declaration for Bridgewater Township.  Please click here to see the full text.
The Bridgewater Senior Center is closed until further notice.  


Registration is now open for new programs through Bridgewater Recreation. Please  visit brd.leagueapps.com for more information


Most Municipal Court in person sessions remain suspended. Virtual court sessions are being held to mitigate public exposure to COVID-19.  If an individual chooses to have their case heard via virtual court session and the matter is eligible then he/she will NOT have to appear in person, at the courthouse. This option is available for most court matters, however not all..  The Violation Window is Open between 9AM-1PM. Payments for traffic and criminal matters can also be made online at NJMCDIRECT.com.  Staff members are available by phone at (908) 725-6375




Somerset County has closed all of their library branches including the Bridgewater Library until further notice
Bridgewater Businesses Resources
Restaurants:  Please click here to find the "Temporary Outdoor Dining Permit Application" to comply with Governor's Executive Order #150 and the subsequent Bridgewater Township Council Resolution. 
Residents: Please click here for a list of restaurants that have completed their "Temporary Outdoor Dining Permit Application."
Contact Information:
State of New Jersey: Dial: 211 or 1-800-962-1253/Text: NJCOVID to 898-211 or Text: your zip code to 898-211 for live text assistance
Somerset County: Dial: 908-231-7111 to listen to daily updates about the status of the coronavirus in Somerset County or Email: Coronavirus@co.somerset.nj.us
Bridgewater Township: Dial: 908-429-8444 or Email: Coronavirus@BridgewaterNJ.gov for Bridgewater specific questions
Visit covid19.nj.gov or coronavirus.gov
---
      Latest News


Read More Events »