Department of Health and Community Services
General Information

COVID-19 VACCINE INFORMATION 
Find a vaccine appointment near you: https://covid19.nj.gov/pages/vaccine
Anyone who needs help can call the New Jersey vaccine call center at 855-568-0545.
Everyone 12 or older who lives, works, or studies in New Jersey is now eligible for the COVID-19 vaccine. COVID-19 vaccines are safe and highly effective at preventing you from getting sick. They are one of the most important tools to ending the COVID-19 pandemic and getting back to what you love.
Find testing locations in Somerset County: https://www.co.somerset.nj.us/government/public-health-safety/health-department/covid-19-testing-locations-in-somerset-county
COVID-19 Bridgewater Case Data 
You can find Bridgewater COVID-19 data below, in our COVID-19 Dashboard.  The raw data is accessible by clicking on the tabs at the bottom of the screen.
Updates on cases, new cases by age and deaths will be updated each week on Monday. 
We hope this new data display will prove helpful and informative as we to combat the COVID-19 pandemic. Your feedback is welcome OCR@BridgewaterNJ.gov. Stay safe and healthy
Please note that these graphs represent trends over time, and that no individual graph or data point individually expresses the totality of our current situation.  We have made much progress, and with continued vigilance, discipline and cooperation, we can make more. 
For Somerset County COVID-19 data visit https://somerset-county-nj-coronavirus-response-somerset.hub.arcgis.com/ 
COVID-19 (CORONAVIRUS) INFORMATION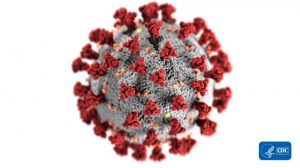 COVID-19 Prevention Guidelines:
Get a COVID-19 vaccine when you are eligible.
Wear a face mask around people you don't live with.
Avoid close contact (within 6 feet) with people you don't live with.
Avoid crowds.
Wash your hands often. Wash for 20 seconds with soap and water. If soap
and water are not available, use hand sanitizer with at least 60% alcohol.
Avoid touching your eyes, nose, and mouth with unwashed hands.
Clean frequently touched surfaces daily like doorknobs, switches, cabinet
handles, remotes, tables, counters, sinks, toilets, etc.
When to get a COVID-19 test:
If you have symptoms of COVID-19 (link to "If you feel sick" section).
If you have been around someone who might have COVID-19. Remember, some people can have COVID-19 without any symptoms.   
The best time to get tested is 5-7 days after you might have been exposed to COVID-19.

You can get a COVID-19 test for free, even if you don't have health insurance.
If you have a doctor, try calling them first. Many doctors offer COVID-19 testing.
Find other places to get a COVID-19 test in Somerset County: https://www.co.somerset.nj.us/residents/covid-19-status-site/testing-sites
While you are waiting for your test result, stay at home, away from other people in case you have COVID-19.
After I have COVID-19, when can I stop isolating at home?
You can be around others after:
      • 10 days since your symptoms first appeared and
      • 24 hours with no fever without the use of fever-reducing medications and
      • Other symptoms of COVID-19 have improved 
Visit https://covid19.nj.gov/ or https://www.coronavirus.gov/ for more information.
If you have questions or concerns, please see below for a list of public phone numbers and e-mail addresses:
State of New Jersey: Dial: 211 or 1-800-962-1253/Text: NJCOVID to 898-211 or Text: your zip code to 898-211 for live text assistance
Somerset County: Dial: 908-231-7111 to listen to daily updates about the status of the Coronavirus in Somerset County
Bridgewater Township: Email: Coronavirus@BridgewaterNJ.gov for Bridgewater specific questions
The Department Health and Community Services is responsible for a variety of functions, including the following:
Child Health Services – Well Baby & Immunizations provided by Community Visiting Nurses Association of Somerville.
Adult Health Services – provided by Community Visiting Nurses Association.
Additional services for men are available at The Men's Clinic in Somerville. Click here for more information
Communicable Disease Control – Investigations and reporting, influenza immunizations, West Nile and Lyme disease monitoring.
Food Safety – facility plan review, facility inspections, complaint investigations, suspected food borne disease investigations, food handler training, food facility licensing.
Nuisance Complaints – Nuisance complaints are addressed under the following three sections of the Municipal Code (click on each topic to view the Code) Sanitation Noise Dogs Cats and Other Animals
Water Quality – well water sampling & analysis; well permits issued; water pollution investigations, public non-community water well monitoring; septic system percolation (soil permeability) tests. When needed, potable wells must be abandoned by a licensed well driller certified to seal wells under direct permit issued by the New Jersey Department of Environmental Protection. In addition, septic system abandonment is conducted under inspection by the Township Plumbing Inspector at the time of public sanitary sewer connection.
Rabies Control – animal bite investigations, specimen sampling, exposure assessments, rabies immunization clinics for cats and dogs.
Tobacco Age of Sale – investigations & enforcement.
Environmental Health – air, solid waste, hazardous material discharge investigations, radon test kits, septic investigations.
Pet Safety – click here for pet safety advice offered by the New Jersey Poison Control Center.
Avian Influenza (i.e. bird flu) – click here for current information.
HERE IS A LIST OF HEALTH DEPARTMENT APPLICATIONS:
For an application to operate a Retail Food Establishment, click here
For an application for a Temporary Food Event Vendor Registration, click here
For an application for a Temporary Food Event Sponsor, click here
For an application to operate a Public Recreational Bathing (pool) Facility, click here
For an application to Register a Massage Establishment, click here 
For an application to perform Soil Characteristics test, click here
For an application to operate a Body Art establishment, click here
For an application for permit to locate and construct an individual sewage disposal system, click here
For an application for permit to construct or decommission a well, click here

The Director of Human Services, Christine Madrid, can be reached at (908) 725-6300 ext. 5210, or by email at cmadrid@bridgewaternj.gov.