Road Improvement Projects/Emergency Notification Center
Please watch the videos below with Mayor Moench and Township Engineer Bill Burr to learn more about the first ever Universal Road Assessment and a look at the process by current road projects move.

Please be advised that it will be necessary to close the section of Steel Gap Road from the intersection of Twin Oaks Road up to Mountain Top Road overnight, for a period of multiple nights.

The Contractor responsible for this project will begin the concrete curbing installation for Steele Gap Road this coming Monday, December 7th, and as he installs the depressed driveway curbing for the (6) homes within this stretch of roadway, the Residents will have no access to their driveways for the duration of this work and overnight as the concrete cures. These Residents will have no other option than to park directly on Steel Gap Road and this is a safety issue. They have no other options because the nearest cross streets are quite some distance and they would need to walk on Steele Gap which would be extremely hazardous. As such, we must extend the daytime road closure currently in effect during the working hours for this section overnight. The road closure will consist of breakaway barricades at the intersections of Twin Oaks, Mountain Top, and Jaguar. These partial barricades will have the signage "ROAD CLOSED" "LOCAL TRAFFIC ONLY" and be arranged so that one lane of traffic is open to accommodate the (6) residents whom live within this affected stretch of road during the off-work overnight hours. Unfortunately, these barricades will not completely discourage or prevent through traffic but certainly reduce the volume. The Contractor will provide advance notice to all Residents to minimize their inconvenience.

The overnight closure would potentially be for the entire week, 12/7 through 12/11. The contractor has been instructed to complete his work as quickly as possible but the work duration within this 1,000LF stretch of road will likely require the entire week.

Construction for the Hoffman Road Improvement project will commence on or around Monday, June 1, 2020. Improvements will include drainage, some road widening, HMA milling , road base repairs, and resurfacing of the pavement. The roadway will remain open for local traffic only with partial lane closures in effect. Access to homes within the roadway improvement zone will be maintained but parking at alternate locations may be necessary for brief periods during the drainage and paving operations.

Construction for the Twin Oaks Roadway Improvement project will commence on or around Monday, July 6, 2020. This project includes the entire length of Twin Oaks Road as well as a section of Steele Gap Road from Twin Oaks Road to Newmans Lane. The work will include some road widening, drainage improvements, curbing and sidewalk upgrades, HMA milling , road base repairs, and resurfacing of the pavement. Through traffic will be detoured during working hours and potentially overnight briefly. The roadway will be open to traffic after construction work hours. Access to homes within the construction zone will be maintained but parking at alternate locations may be necessary for brief periods during the road paving operations.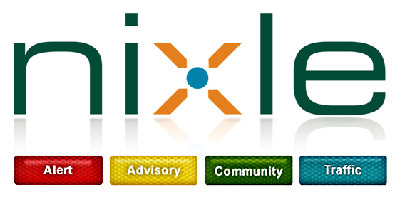 The Bridgewater Township Police Department began utilizing a new and secure communications service which allows them to send important, valuable community information to residents instantly via cell phone text message and/or email. Notifications can also be accessed online at Nixle's web site at www.nixle.com.



Messages may include road closures, power outages, construction alerts, emergency situations, as well as other relevant safety and community event information. These messages can be sent specifically to residents registered within a ¼ mile radius, giving them the opportunity to receive trustworthy information relevant only to their neighborhood. Residents can decide from which local agencies they want to receive information and also the way in which alerts are received – via email, text message or over the web.



Residents of Bridgewater Township and those in neighboring communities can immediately begin receiving pertinent information via text message, email, and web by registering at www.nixle.com.