Emergency Notification Center

Construction on Garretson Road between the western Bridgewater Raritan High School driveway to Downey Road will begin on or around Monday, June 24, 2019 for some road widening, drainage improvements, Handicap ramps, select sidewalk and curb replacement, road base repairs, and resurfacing of the pavement. Through traffic will be detoured during working hours and potentially overnight briefly. The roadway will be open to traffic after construction work hours. Access to BRHS, YMCA, Green Knoll Golf Course, and homes within the construction zone will be maintained but parking at alternate locations may be necessary for brief periods during the road base repairs.

Construction for the Dellwood Roadway Improvement project will begin on or around Monday, July 1, 2019. The improvements will include the replacement of the existing curbing, drainage improvements, roadway base repairs, and resurfacing of the pavement. The roadway will remain open for local traffic only with partial lane closures in effect. Access to homes fronting within the roadway improvement zone will be maintained but parking at alternate locations may be necessary for brief periods during the curbing and road base repairs.
WASHINGTON VALLEY ROAD PROJECT:
Project Update: May 13, 2019
Reconstruction of Washington Valley Road (County Route 616)
from Chimney Rock Road (CR 525) to 700' East of Eastbrook Road, Bridgewater Township
 Road Closure Barricades:
Road Closure Barricades are located on Washington Valley Road, across the entire road, at Van Nest Drive and between Mayflower Court and Eastbrook Road.  For Public Safety, these barricades are in place to establish and maintain the regional traffic detour routes and to ensure Washington Valley Road is safe for local residents and construction personnel. These barricades will remain on Washington Valley Road for the project duration and should not be moved for anyone except emergency vehicles and construction equipment.  This layout is in accordance with previous public meetings. Residents and businesses located within the work zone were notified of this arrangement prior to the start of construction. Major road work within the work zone will include deep excavations, roadway widening, pipe and drainage installation, stockpiling of construction materials and movement of large equipment. It is necessary to minimize traffic in the work zone to ensure everyone's safety. Deep excavations in the roadway will commence during the week of May 13.  It is imperative for the safety of all parties that they adhere to traffic safety standards.
School Buses:
We are doing everything we can to minimize school bus delays to include extensive coordination with the Bridgewater Regional School District (BRSD) Transportation Department and altered bus routes established by the BRSD. To reduce travel time on one of its bus routes, the BRSD announced on May 13th that it will split the route into two new routes. To maintain safety throughout the project, buses will not be allowed to pass the full barricades on Washington Valley Road.  Buses will be able to access the work zone via the local connection streets, including Vosseller Avenue, Laurel Trail and Eastbrook Road.
General Information:
Similar to the school buses, local residents, delivery vehicles, and local service vehicles (e.g. mail, garbage, recycling) will be able to get to properties located on Washington Valley Road within the work zone via the local connection streets.  All construction personnel, police and county inspectors have been instructed to let these vehicles into the work zone via the local connection streets. While the county understands that this arrangement is inconvenient and may cause delays, it is imperative to maintain the full road closure to keep the work zone safe and ensure that no through traffic uses the roadway.
For your own safety, do not attempt to move the full barricades on Washington Valley Road as it is illegal to move or damage construction signs and barricades (NJ STATUTE 39:4-94.2).
Project Website:
Additional information and updates on this project can be found on the Somerset County Engineering Division website:https://www.co.somerset.nj.us/government/public-works/engineering/projects-under-  design/washington-valley-road-project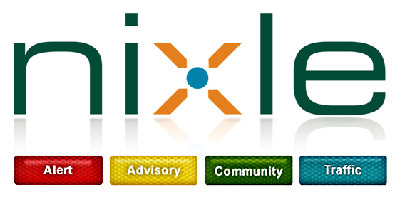 The Bridgewater Township Police Department began utilizing a new and secure communications service which allows them to send important, valuable community information to residents instantly via cell phone text message and/or email. Notifications can also be accessed online at Nixle's web site at www.nixle.com.



Messages may include road closures, power outages, construction alerts, emergency situations, as well as other relevant safety and community event information. These messages can be sent specifically to residents registered within a ¼ mile radius, giving them the opportunity to receive trustworthy information relevant only to their neighborhood. Residents can decide from which local agencies they want to receive information and also the way in which alerts are received – via email, text message or over the web.



Residents of Bridgewater Township and those in neighboring communities can immediately begin receiving pertinent information via text message, email, and web by registering at www.nixle.com.