Emergency Notification Center

Somerset County Bridge No. G0803 on Finderne Avenue (CR 633), located between Union Avenue (Rt. 28) and Foothill Road (near Rt. 22), will be under construction for the next 9 months.  Starting Tuesday, February 20, 2018, Stage 1 Traffic Control will be implemented at the center portion of Finderne Avenue, to allow for the demolition and replacement of the center portion of the existing bridge.  Through traffic northbound/southbound will utilize the right lanes in each direction; motorists should follow the posted signs throughout the construction zone.  The duration of Stage 1 (center work zone) will be approximately 3 months.  The County will provide updates and advance notice for the various staged traffic shifts during the course of this construction project. 
Additional project details are provided in the following County website link:
https://www.co.somerset.nj.us/government/public-works/engineering/road-projects-construction-announcements/finderne-avenue-cr-633-bridge-g0803/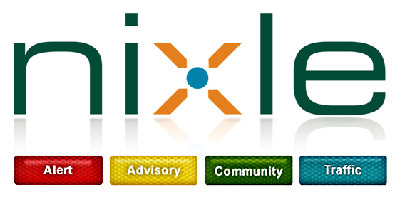 The Bridgewater Township Police Department began utilizing a new and secure communications service which allows them to send important, valuable community information to residents instantly via cell phone text message and/or email. Notifications can also be accessed online at Nixle's web site at www.nixle.com.



Messages may include road closures, power outages, construction alerts, emergency situations, as well as other relevant safety and community event information. These messages can be sent specifically to residents registered within a ¼ mile radius, giving them the opportunity to receive trustworthy information relevant only to their neighborhood. Residents can decide from which local agencies they want to receive information and also the way in which alerts are received – via email, text message or over the web.



Residents of Bridgewater Township and those in neighboring communities can immediately begin receiving pertinent information via text message, email, and web by registering at www.nixle.com.