Call Before You Dig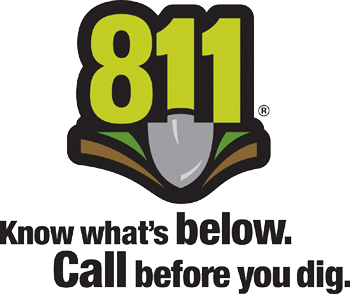 The federally mandated, national phone number, 811, helps prevent you from unintentionally hitting underground utility lines. Before you begin projects that involve digging, dial 811 to locate underground electric, gas or other utility lines. Digging without this information can cause power outages, and it's extremely dangerous. Simply tell the 811 operator where you're planning to dig and what type of work you will be doing, and your local utility companies will be notified. Within a few days, they will mark the location of underground lines.
Please call at least three days in advance to avoid unnecessary delays to your project. Know what's below – Call before you dig!
 For more information, visit http://www.call811.com.