2020 Census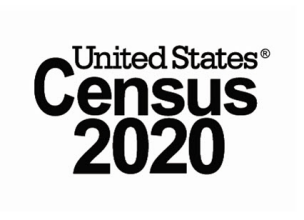 Welcome to the Township of Bridgewater's page with important information about the 2020 Census
Mayor Matthew Moench and Bridgewater's Township Council are committed to making sure that every one of our residents is counted and have declared March 2020 as "Census Awareness Month" and April 1, 2020 as "Census Day."  Click here to see the proclamation.
Participating in the Census is required by law. A complete and accurate count is critical because the results of the 2020 Census will affect community funding, congressional representation, and more. The information collected by the census is confidential and protected by law.
The 2020 Census will ask the following types of questions:
The number of people living in your household as of April 1, 2020;
Each person's name, sex, date of birth, ethnicity, and race;
The relationship between each person and the individual who is answering the Census on behalf of the household;
Whether the home is owned with a mortgage, owned without a mortgage, rented, or occupied without payment of rent;
A contact phone number.
The 2020 Census will not ask for the following types of information:
Citizenship status;
Financial or banking information;
Social Security Number.
Between March 12 and March 20, households will receive official Census Bureau mail with detailed information on how to respond to the 2020 Census. For the first time, Census responses can be provided in three ways:
Online;
By phone;
By mail.
Households that do not respond to initial invitations will receive follow-up requests via mail. Beginning in May, Census takers will begin visiting homes that have not responded to the 2020 Census to help make sure everyone is counted. The Census Bureau is currently recruiting for Census Taker and other positions. Information is available at 2020census.gov/jobs.
Article 1, Section 2 of the United States Constitution requires a complete count of the population every 10 years. The first Census, in 1790, identified 3.9 million people. The 2010 census counted 308.7 million people in the United States, 8.8 million people in New Jersey, and 44,464 Bridgewater residents.
For more information, please visit the following websites:
The 2020 Census website is available in 59 non-English languages. Phone-based assistance is available in English and 12 other languages.
Questions may be addressed to:
Let's all make sure that #BridgewaterCounts in the 2020 Census!