2020 Census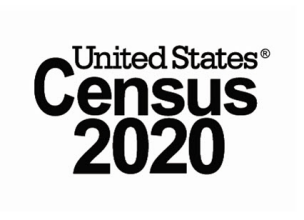 Welcome to the Township of Bridgewater's page with important information about the 2020 Census
Census 101 What Somerset County Needs to Know
It's not too late to respond to the 2020 Census!
In a typical Census year, the self-reporting period would have migrated to a focus on field operations by now, to visit and count households that have not yet responded. However, due to the COVID-19 pandemic the Census Bureau is adapting or delaying some operations to protect the health and safety of staff and the public.
Completing the Census online, by phone, or by mail is now even more important than ever. It's easy and should take about 10 minutes. This ensures a complete and accurate count, which is critical because the results of the 2020 Census will affect community funding, congressional representation, and more. The information collected by the Census is confidential and protected by law. Participating in the Census is required by law.
So how have we been doing within this self-reporting phase? As of May 23–
New Jersey's response rate is 62.0% compared to a national average of 60.0%
Somerset County's response rate is 69.6%
Bridgewater's response rate is 76.7%
This is great work and great news, but still leaves nearly a quarter of our Bridgewater population uncounted. By completing the questionnaire yourself, you can avoid a visit to your home from a Census worker this spring, summer, or beyond.
The starting point for responding by web, phone, or mail is the 12-digit Census ID number provided in the mailings that have been sent. If you don't have those mailings or the number, you can complete the Census here and select "If you do not have a Census ID, click here". Alternately you can call (844) 330-2020 for assistance in English or locate phone numbers for other languages here.
The 2020 Census will ask the following types of questions:
The number of people living in your household as of April 1, 2020;
Each person's name, sex, date of birth, ethnicity, and race;
The relationship between each person and the individual who is answering the Census on behalf of the household;
Whether the home is owned with a mortgage, owned without a mortgage, rented, or occupied without payment of rent;
A contact phone number.
The 2020 Census will not ask for the following types of information:
Citizenship status;
Financial or banking information;
Social Security Number;
Email address.
The 2020 Census website is available in 59 non-English languages. Phone-based assistance is available in English and 12 other languages.
For more information, please visit the following websites:
Mayor Matthew Moench and Bridgewater's Township Council remain committed to making sure that every one of our residents is counted. Bridgewater declared March 2020 as "Census Awareness Month" and April 1, 2020 as "Census Day."  Click here to see the proclamation.
Questions may be addressed to:
Let's all make sure that #BridgewaterCounts in the 2020 Census!